Click Here for Full Story: http://www.wrex.com/story/35192513/2017/04/19/construction-begins-on-jefferson-st-in-downtown-rockford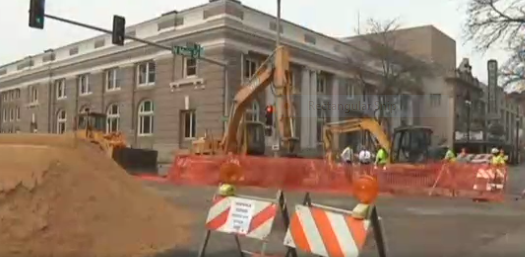 ROCKFORD (WREX) - Some drivers in Rockford will need to find a different way to get around the city for the next few weeks.
Part of Jefferson Street in downtown Rockford is now under construction.
IDOT is undergoing some needed renovations to the Main and Jefferson intersection between Wyman and Church streets.
Crews will start by removing a sewer line that has been in the ground for more than 100 years. Once that has been taken out more repairs can start, including fixing a damaged manhole and working on a new storm sewer to help prevent flooding in the area.
Once all of the major groundwork is done, crews will resurface the entire road to get things back on track.
Drivers should plan on avoiding the area for the near future. Construction is expected to wrap up by Memorial Day.