SOUTH BELOIT, Ill. (July 16, 2018) – The city of South Beloit, Stenstrom Excavation & Blacktop Group and Fehr Graham began construction on Blackhawk Boulevard, Oak Grove Avenue and Donor Drive today in South Beloit. A groundbreaking ceremony kicked off the road and sidewalk improvements, intersection signals, and stormwater systems to facilitate traffic flow for motorists and pedestrians, and improve stormwater drainage systems, avoiding potential floods.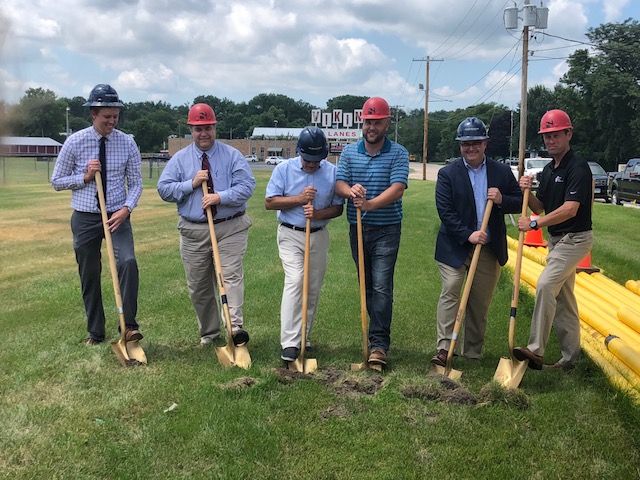 Fehr Graham completed civil engineering design for the project. Construction is expected to cost nearly $1.6 million and spur development in South Beloit. Stenstrom Excavation & Blacktop Group is the prime contractor on the project. The project is expected to be completed around October.
South Beloit Mayor Ted Rehl, State Representative Joe Sosnowski, Illinois Department of Transportation District Two representatives Tony Baratta and Shawn Ortgiesen, Winnebago County Board Chairman Frank Haney and Board Member David Boomer, South Beloit School District Superintendent Scott Fisher and city representatives all attended the event.