Stenstrom Petroleum Services Group is a regional leader in providing Service, Environmental Compliance & Testing, Construction, and Parts for petroleum systems. With many experienced service technicians, numerous construction crews and 24-hour emergency response we are your full-service partner for petroleum services.
Service
Stenstrom Petroleum utilizes the latest technology to provide prompt and professional service. Our team's communication is enhanced by the latest GPS software which allows us to dispatch the nearest technician to minimize costs and down time. Stenstrom also utilizes tablet software to ensure real time reconciliation of inventory to guarantee that our fully stocked service trucks can make the repairs during the initial visit. Stenstrom Petroleum provides service to Illinois, Wisconsin, and Indiana 24 hours a day and 365 days a year.
Fueling Dispensers
Point of Sale Systems
Automatic Tank Gauges
Fuel Management Systems
Submersible Pumps
Leak Detection
Hanging Hardware
Calibrations
Fixed Fee Agreements
Preventative Maintenance
Insurance Claims
Stage 2 Decommissioning
Environmental Compliance & Testing
Stenstrom Petroleum provides a variety of Environmental Compliance and Testing services to ensure that your facility is operating safely and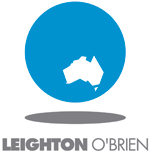 within the required regulations. We have teamed with Leighton O'Brien of Melbourne, Australia to become the first distributor to use the most advanced testing methods in the world. This mass based testing method dramatically improves test accuracy through centralized analysis of the testing results and greatly diminishes the amount of time each test takes to complete. This provides our customers with better results and significantly less down time. It also allows Stenstrom to perform a precision tank or line test in wet or dry conditions, which provides our customers the flexibility to purchase fuel when it best serves the customer.
Tank Testing
Product Line Testing
Leak Detection Testing
Interstitial Testing
Secondary Containment Testing
Inspection of Shear Valves
Emergency Stop Testing
Tank Cleaning
Sump Sensor Testing
Pressure Decay
Monthly Inspection
Quarterly Inspections
Construction
Stenstrom Petroleum Services Group is recognized as a leader in installation of fuel handling systems and equipment. Our goal is to provide quality installations in the most time efficient manner possible. We do this through a systematic approach to construction and the use of a variety of technologies to find the best layout to maximize land usage while planning for the future. We also focus on providing the most efficient design possible to allow you to receive a return on your investment. Stenstrom will also work with you to finance your project to allow your business the flexibility you need when starting your project.
Under Ground Storage Tanks
Above Ground Storage Tanks
Generator Tank Fueling Systems
Fleet Fueling
Fueling Dispensers
Point of Sale Systems
Tank Monitoring
CNG (Compressed Natural Gas)
Ethanol Conversions
DEF (Diesel Exhaust Fuel)
Manhole Replacement
LED Canopy Lighting
Vacuum Truck Services
Our certified petroleum technicians are able to remove liquids and solids from your spill buckets, tank containment, and dispenser sumps. Our process is quick, efficient, and safe, and the breadth of our services provides our customers with increased efficiencies and significant reduction in overall costs. Stenstrom Petroleum Services Group is the only company in Illinois that can perform Construction, Service, Environmental Compliance, and Vacuum Truck Services. Our Vacuum Truck Services Include:
• Liquid and solid removal from spill buckets, tank containment, and dispenser sumps
• Oil water separator cleanouts
• Car wash cleanouts
• Transportation and disposal in accordance with state and federal environmental regulations
• Sample retention for compliance purposes
• Leading-edge equipment with 3,200 gallon capacity
• Hydrostatic containment testing
Parts
Stenstrom Petroleum maintains two fully stocked warehouses to ensure that our customers have the ability to purchase the parts they need. Our warehouses are stocked based on the purchasing habits of our customers and critical parts that are required to keep facilities operating. This type of analysis allows our inventory to change as our customer's needs change keeping us in line with their goals.
Call or view our online store for great deals on high-quality products from trusted manufacturers. We are a service provider/distributor for all the major brands included, but not limited to brands shown below.
Wayne
Gilbarco
Veeder Root
VeriFone
Gasboy
Husky
OPW
Red Jacket
FE Petro
Morrison
Catlow
Graco
Commitment and quality service are required at all levels of the petroleum industry and you can be assured Stenstrom will deliver. Stenstrom Petroleum Services involvement with PEI, IPMA, IPECA, WisPec, and PMAW serves as proof of our dedication to the industry.
Click Here to View Our Petroleum Services Terms & Conditions